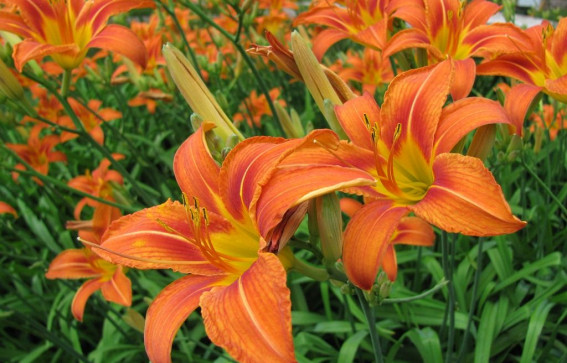 09.03.18

Blooms and Butterflies Await at the Cutler Botanic Garden
A lovely and well-maintained collection of gardens, along with year-round access, makes the Cutler Botanic Garden one of the most popular attractions in Binghamton. With an abundant selection of plants and blooming flowers such as roses and daylilies, the garden is open year-round and is divided into different areas, including a butterfly garden, a vegetable garden, a rose garden, a natural area, and more. All plants are clearly labeled, in keeping with the idea of providing an "outdoor classroom" to where visitors can learn more about horticulture and environmental issues.
Another of the Garden's services is to help both experienced and "newbie" gardeners to grow plants with the least amount of negative impact on the environment. Classes and hands-on workshops are available in a variety of subjects, including roses, perennials, annuals, composting, and Integrated Pest Management. Self-guided tours are available daily from dawn to dusk, and visitors should feel free to stroll and explore at their leisure among the gardens. For more information, call (607) 584-9966.
Share