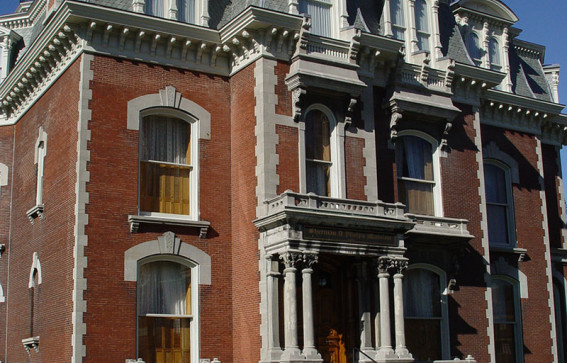 02.04.19

It's Always Fine at the Phelps
Anytime you're in the Binghamton area, make a return back in time to the Gilded Age with a visit to the Phelps Mansion Museum. A jewel of Binghamton architecture, the lavish home consisted of three floors with rooms that included a solarium, a billiard room, five bedrooms, parlors, sitting rooms, servant's quarters, and an array of rooms dedicated to entertainment. During its heyday as the palatial home of the Phelps family, the Mansion was host to a gathering that was considered one of the most dazzling events of Binghamton's social season – the annual New Year's Day party.
One of these festive occasions was held in 1876 as part of the American Centennial. Now open for guided tours every Friday, Saturday, and Sunday, the Mansion is one of the few such remaining homes that has been preserved and is open to the public. Guided tours run every hour and last for about an hour. In addition to tours, the Mansion also plays host to a variety of events, exhibitions, and educational programs.
Share