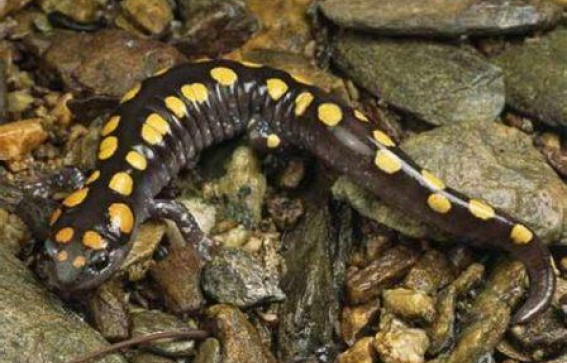 04.02.18

Life in the Preserve Through the Seasons
Deer and dragonflies, snakes and salamanders, raptors and songbirds, frogs and turtles, trees and wildflowers – all these and much more are merely part of the flora and fauna that coexist in Binghamton University's Nature Preserve. Each season features its own unique plants and animals that make up life here. Springtime brings out colorful wildflowers as the songbirds return, along with deer, yellow-spotted salamanders, woodcocks, brown water snakes, and many types of frogs. The summer air shimmers with dragonflies and damselflies, along with green frogs, peepers, and painted turtles.
Autumn dazzles with gold, yellow, orange, red, and maroon painting the leaves on the Preserve's trees of ash, birch, maples, and oaks. Argiope spiders of black and yellow spin their large and ornate webs, while white-tailed deer search for mates and raptors fly overhead. The icy grip of winter often finds mere tracks in the snow of foxes, coyotes, turkeys, minks, and porcupines. No matter your choice of season, it's always a good time to visit the preserve. To schedule a visit, or for more information, call (607) 777-2000, email: info@binghamton.edu, or click here.
Share