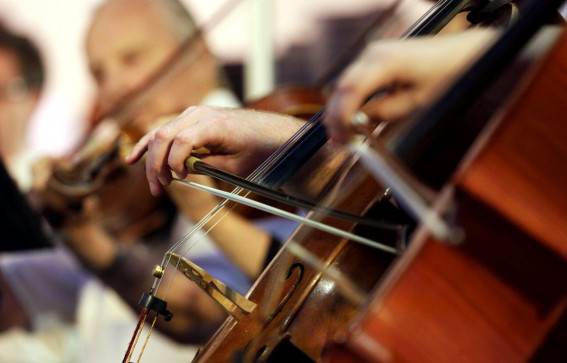 05.07.18

Savor the Sounds of the Binghamton Philharmonic
The thrilling strains of Rossini's "William Tell," Beethoven's Symphony No.3, "Eroica," George Gershwin's "Rhapsody in Blue," and Aaron Copland's "Our Town" and "Appalachian Spring." These classic and magnificent works of music are only a few of the selections that have made up the Binghamton Philharmonic's repertoire over the years. With an emphasis on the traditional, but an eye on the innovative, the Philharmonic has been entertaining regional audiences for many years.
One terrific example of this is an annual performance of Handel's "Messiah," performed for over 35 years now by the Binghamton Downtown Singers, but who recently joined forces with the Philharmonic for a combined powerhouse of a holiday concert. In keeping with another holiday tradition, the Philharmonic partnered with the Rafael Grigorian Ballet to host a fully-staged production of "The Nutcracker." Upcoming concerts include Tchaikovsky 5, and Esperanza Spalding in a benefit concert for the Philharmonic. For schedules and tickets, call the box office at (607) 723-3931, or click here.
Share