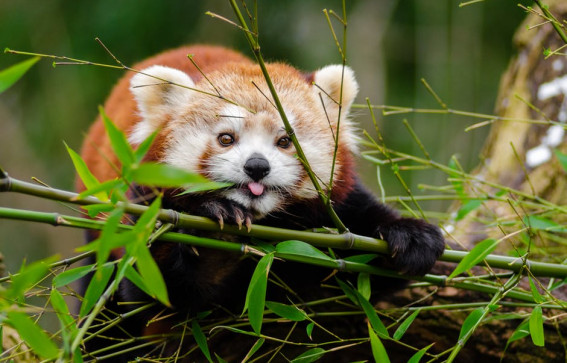 06.04.18

Wild Encounters at the Zoo
Feed the goats, watch the Red Pandas frolic, and get up close and personal with African Penguins and Burmese Pythons, lemurs, cougars, and sloths, along with a host of additional reptiles, amphibians, arachnids, birds, and mammals. Since opening in 1875, The Binghamton Zoo at Ross Park has been a favorite destination for family-friendly fun. As the fifth-oldest zoo in the U.S., this small zoo features a variety of animals and is open every year from April to November. Located right next door to the Discovery Center children's museum; it's ideal for a family day outing. You can barbecue at designated pavilion areas, or bring a picnic for a pre- or post-zoo meal.
For a truly exciting and personal animal experience, the zoo offers "Wild Encounters" on Thursdays through Sundays with a variety of its denizens. Along with an assigned zookeeper, participants can feed, groom, and help train their designated animals for 30-45 minutes, depending on the species. Incredibly fun and educational, these interactive and personal experiences are one of the zoo's most requested activities. To book your own Wild Encounters experience, call (607) 724-5461, ext. 235.
Share